Real Madrid attacker Rodrygo Goes has revealed the brutal message teammate Luka Modric sent to Mohamed Salah in the wake of the Champions League final clash between Real Madrid and Liverpool last month.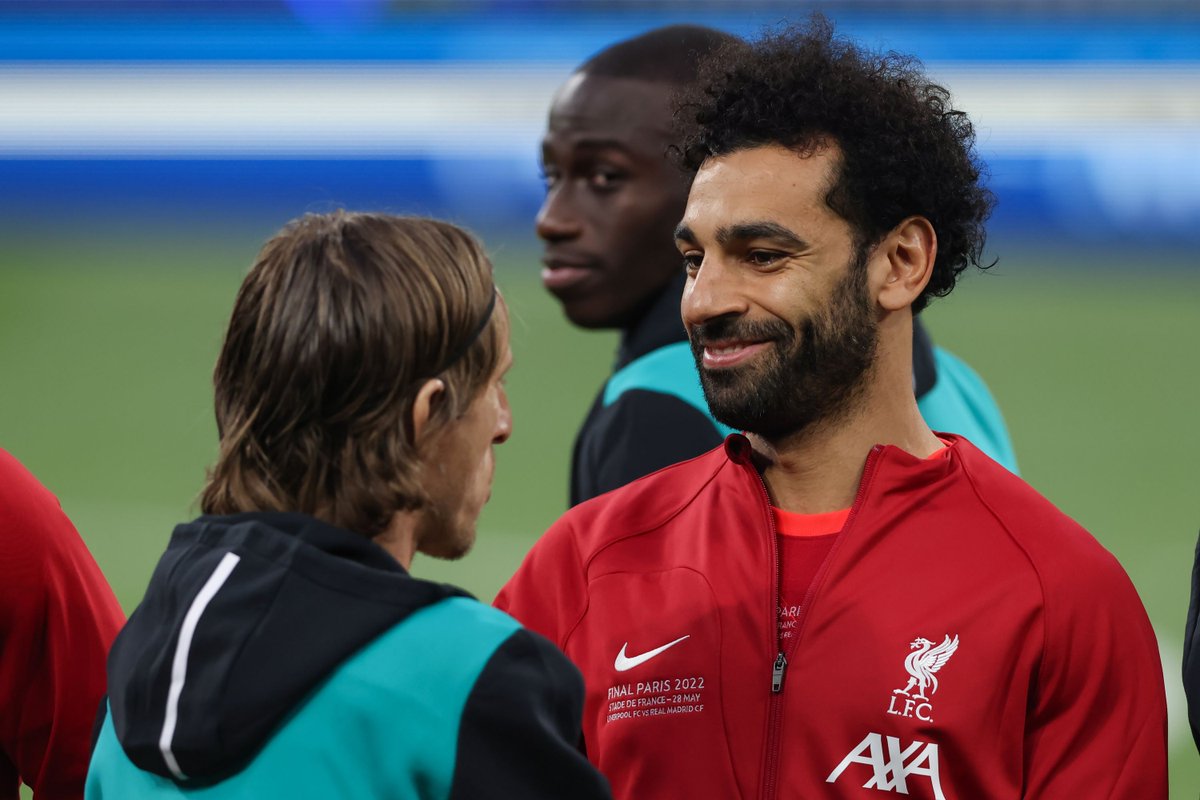 In a chat with Cortes podcast, Rodrygo revealed the message Modric had for Salah. According to him, Modric greeted the Liverpool talisman and told him to try again next time when he went to collect his losers' medal alongside the other Liverpool players. This was shortly after Salah and Liverpool had been beaten in the Champions League final.
Salah talked up the Champions League final with his 'score to settle' statement. The Egyptian skipper tweeted the statement almost immediately after Real Madrid saw off Premier League champions Manchester City in the last four to secure a final meeting with Liverpool. Liverpool had booked their place in the Champions League final by seeing off Spanish La Liga outfit Villarreal in the semifinals 24 hours earlier.
The 'score to settle' statement was as a result of the Champions League final between Liverpool and Real Madrid in 2018. Salah suffered a shoulder injury in the first half following the challenge from Sergio Ramos and he had to leave the game. His exit affected the Reds who went on to lose the game via a 3-1 scoreline.
The aforementioned statement from Salah didn't go down well with Real Madrid players ahead of the final in Saint-Denis on Saturday, May 28. They had the last laugh after Vinicius Junior scored a minute shy of the hour mark to give Real Madrid a 1-0 win. Liverpool dominated the game, but it was Real Madrid who scored the decisive goal to win another European title. Belgian international Thibaut Courtois was colossal for Real Madrid as he made a lot of saves to deny the Liverpool attackers including Salah.