Liverpool are the second most in-form team in the Premier League at the moment behind league leaders Manchester City who are also the defending champions as far as the competition is concerned. The Reds have a sixth straight league win in their sights when they take on Newcastle United at Anfield on Thursday night.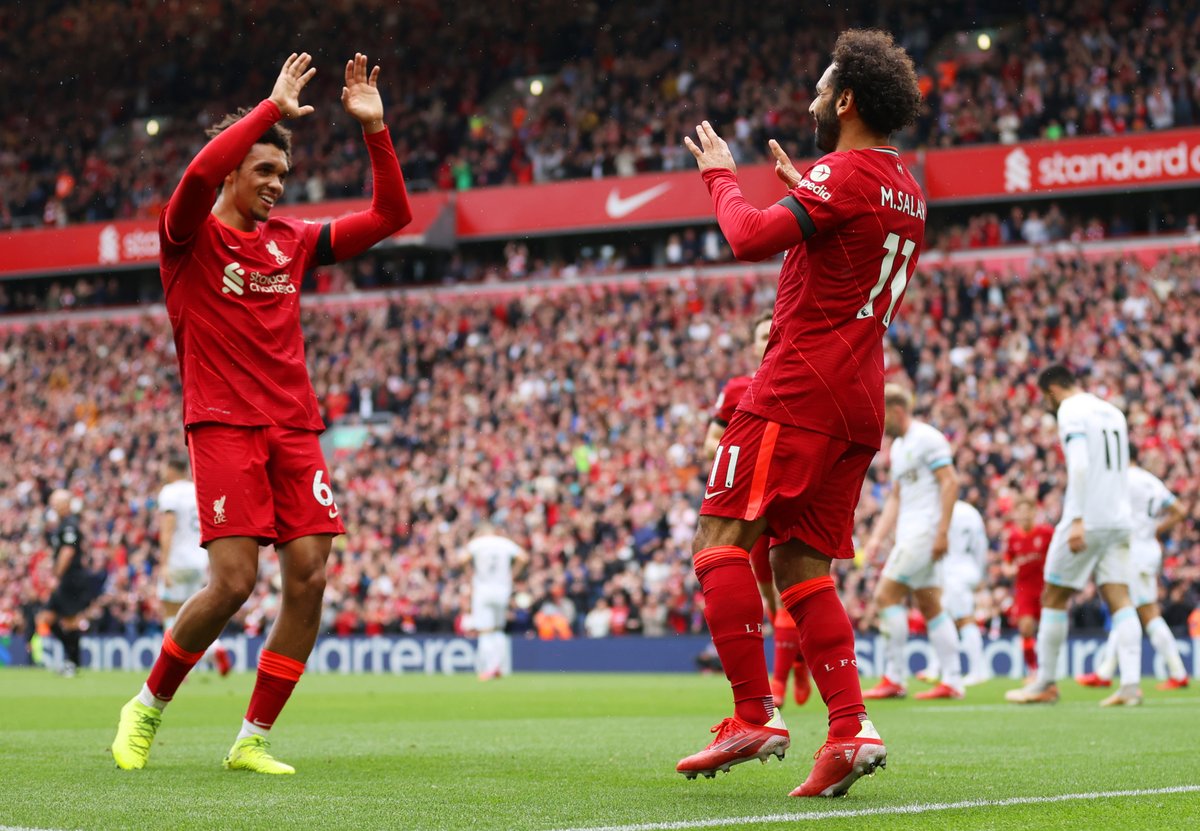 The Reds have reacted well to the defeat to hosts West Ham United last month by going on a run of five successive league wins. Liverpool were on the receiving end of a 3-2 win at the home of the Hammers thanks to the strikes from Alisson Becker (own goal), Pablo Fornals and Kurt Zouma, while Trent Alexander-Arnold and Belgian substitute DivockOrigi scored the Liverpool goals.
The winning run of five Premier League matches started with the 4-0 home win over Arsenal through goals from Japanese substitute Takumi Minamino, Mohamed Salah, Diogo Jota and Sadio Mane. The Arsenal game was followed by another 4-0 win at the expense of Southampton thanks to the brace from Portugal international Jota. Dutch central defender Virgil Van Dijk and Spanish midfielder Thiago Alcantara were also on target for the Reds.
Liverpool claimed Merseyside Derby spoils with the 4-1 away win over Everton to make it three league wins in a row with Salah getting two goals in addition to the goals from skipper Jordan Henderson and the aforementioned Jota. The slim wins over Wolves (away from home) and Aston Villa (at home) have taken the winning run to five games.
Belgian striker DivockOrigi came off the bench to win the Wolves game for his team with virtually the last kick of the game. His goal gave Liverpool a 1-0 victory over Wolves.Salah was the matchwinner for the Villa game after he scored the only goal from the spot.