Liverpool manager, Jurgen Klopp has hinted at the probability of his Liverpool side not sticking with their 4-2-3-1 system for good despite using the same tactics in recent weeks.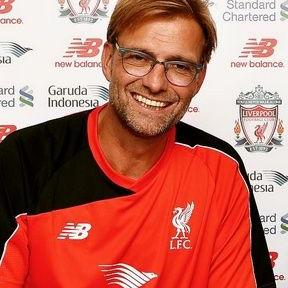 The Reds gaffer has dismissed suggestions of a plan to adopt a permanent formation for his team and says football should not be made complicated than it already is.
Jurgen Klopp has stuck with a 4-2-3-1 tactical formation in recent weeks to accommodate recent signing, XherdanShaqiri, who has scored two goals since his summer arrival from Stoke City, allowing the Swiss international to star alongside teammates Mohammed Salah, Sadio Mane and Roberto Firmino.
According to the stats, Liverpool have been at their best when using this 4-2-3-1 formation this season. However, the German manager insists his side will not stick to it but will continue to adapt the shape of the team depending on the circumstances.
When asked about his recent use of the 4-2-3-1 system, speaking to Premier League Productions, he said, "We played it from time to time, we didn't only play it at the beginning when I came in".
"We played it last year; I think we played it in the last game. We played different systems but I don't think much about things like that, I'm always in the situation."
Since Klopp's arrival at Anfield in 2016, Liverpool have had a lot of success when adopting a system of three central midfield players and three forwards.
Many expected Klopp to continue with the system, which has brought him so much success at Anfield, this season but the manager has played down the recent changes in shape and insists that the performances from his tea centres around the players and not the tactical system adopted.
Liverpool will be on the road at Watford for their next Premier League game where they'll be looking to keep up with league leaders, Manchester City.