April 30th, 2017 by index
Julian Brandt is a 20 year old German winger who has been making impressive performances in the Bundesliga as he is a regular starter for TayfunKorkut in Bayer Leverkusen and one of the youngest players in the club who has shown his worth and earned his place along with the rest of his teammates of Bayer Leverkusen.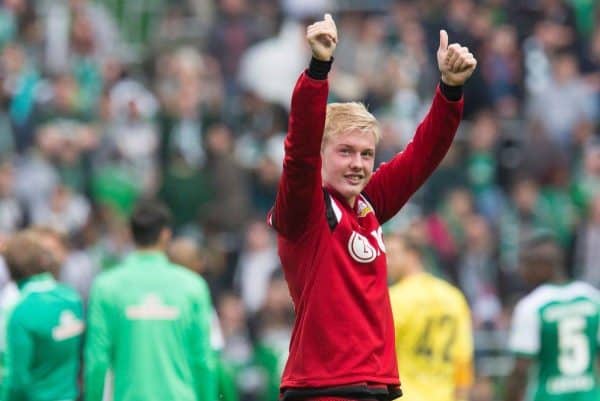 Despite being at such a young age, Julian Brandt has already made a huge contribution for Bayer Leverkusen as the German player has provided his comrades with 6 assists and 2 goals in 25 appearances. 6 assists might not sound like a big amount but after 26 league matches that Bayer Leverkusen has played; this is the highest amount of assists provided by any player in the team.
Liverpool's JurgenKlopp has shown interest in signing the rising star and he has recently good news as there were rumors going on claiming that Julian Brandt had already been locked up by Bayern Munich but this news was completely fake as his father and agent Jurgen Brandt has rejected it. Continue reading 'Julian Brandt is a realistic summer target for Liverpoolrgb'